For intelligent systems, the acquisition of information about themselves and their surroundings is prerequisite to attain their self-stabilization and to enhance their own functions. The Division performs the education and research from the standpoint of applied mathematics for solving a variety of problems in Systems Synthesis: the artificial realization of adaptive and learning abilities in humans and the living things as well, and the modeling and information processing for exploring systems advanced functions.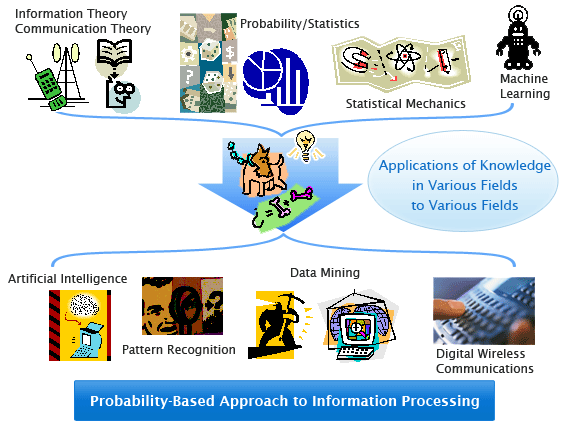 We study various theoretical problems which arise in considerations of artificially realizing functionalities of human beings, such as adaptation, learning, and inference, via probability-based approach, which will be useful in various applications such as artificial intelligence, pattern recognition, data mining, and digital wireless communications. Current research subjects are in the areas of information processing, statistical-mechanics-based informatics, information and communication theory, and machine learning.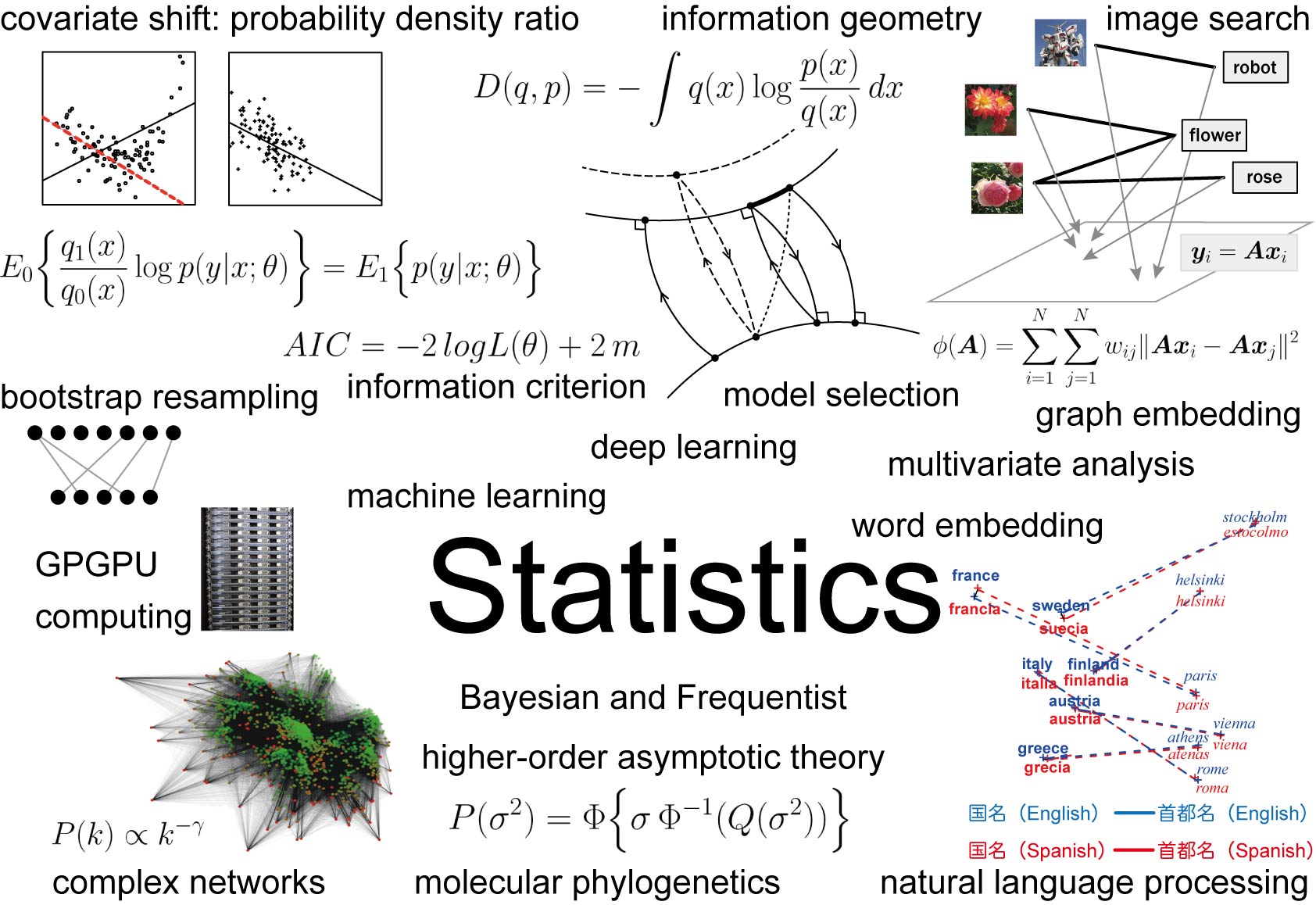 We work on the theory and applications of statistics and machine learning. Statistics is playing important roles as a theoretical framework for fast-moving fields such as big data, data mining, and artificial intelligence. Statistics provides methodologies for inductive inference from data with consideration of randomness. Large amount of data is now easily obtained via high-throughput systems, and machine learning methods, in particular, are growing rapidly. By facing real-world data, we are developing new statistical methods with emphasis on mathematics and programming skills.